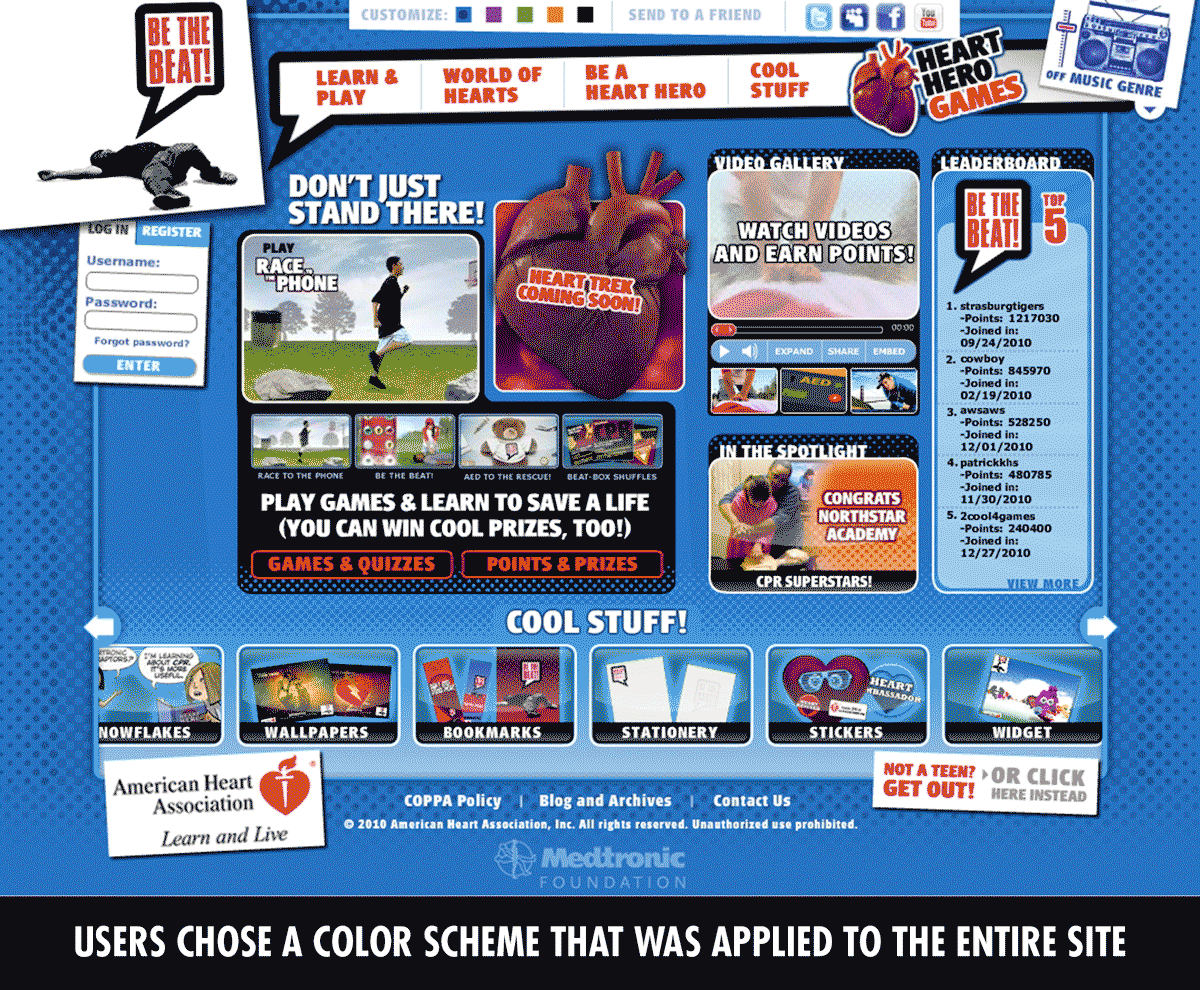 SPOTLIGHT ON: BE THE BEAT
This teen-focused awareness initiative from the American Heart Association was designed to reduce deaths caused by Sudden Cardiac Arrest. Our website taught young people that they can be lifesavers in the event of a family crisis, by calling 911 and using Hands-Only CPR at the rate of 100 beats per minute.
To reach the target audience, we created educational videos (starring teens), fun and informative games, instructional quizzes, a playlist of popular 100 bpm songs, and testimonials from real-life "Heart Heroes."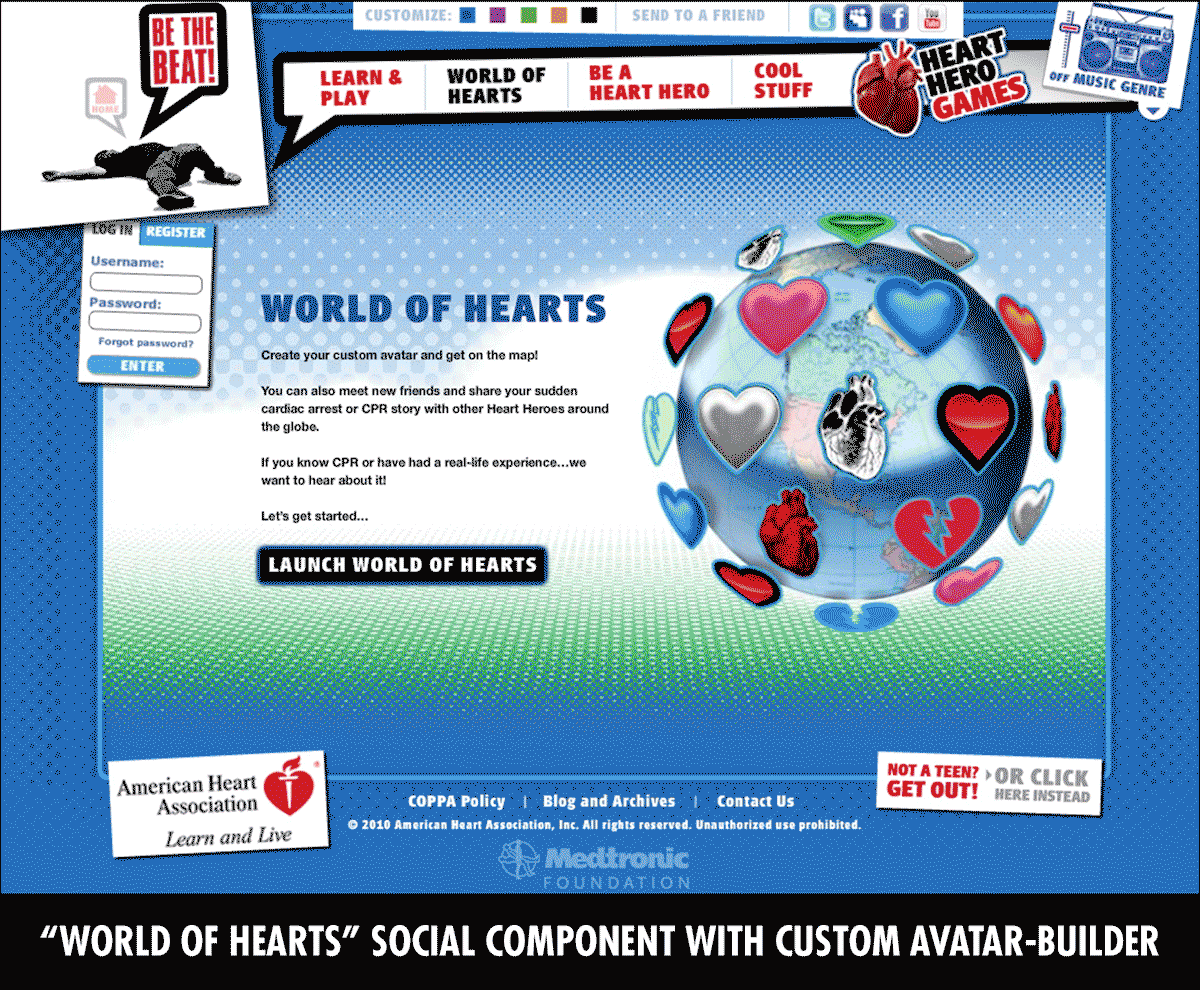 The website also included a social component — The World of Hearts — where visitors could communicate with each other safely, using identity protection. Registered users were given access to an avatar-builder where they could create a custom, heart-hero icon.
Teachers used the site as a learning tool in classrooms and students competed against each other for school recognition. A separate portal for educators provided additional material for lessons.