We're happy to report that Weston/Mason's relationship with Los Angeles-based JAG Interiors, Inc., continues to deepen — they just handed us their social media account and first on our list is promoting their presentation for this year's Southern California Association of Non-Profit Housing (SCANPH) conference.
The new assignments follow a rebranding project that was completed early this year, including a new logo and website for this well-respected, woman-owned, interior design firm. Jamie General — JAG's Founder and President — was very appreciative. "I can't say enough great things about Weston/Mason Marketing," she raved. "Beverly Mason is amazing and super creative, with such attention to the details," she continued. "She took my ideas and came up with a new logo that makes a fresh statement! Additionally, Bev's team redesigned our website and launched it in four weeks, just in time for the 2020 SCANPH Conference. They literally worked day and night to meet that deadline — including extensive copy edits to our existing verbiage — and still stayed within my budget."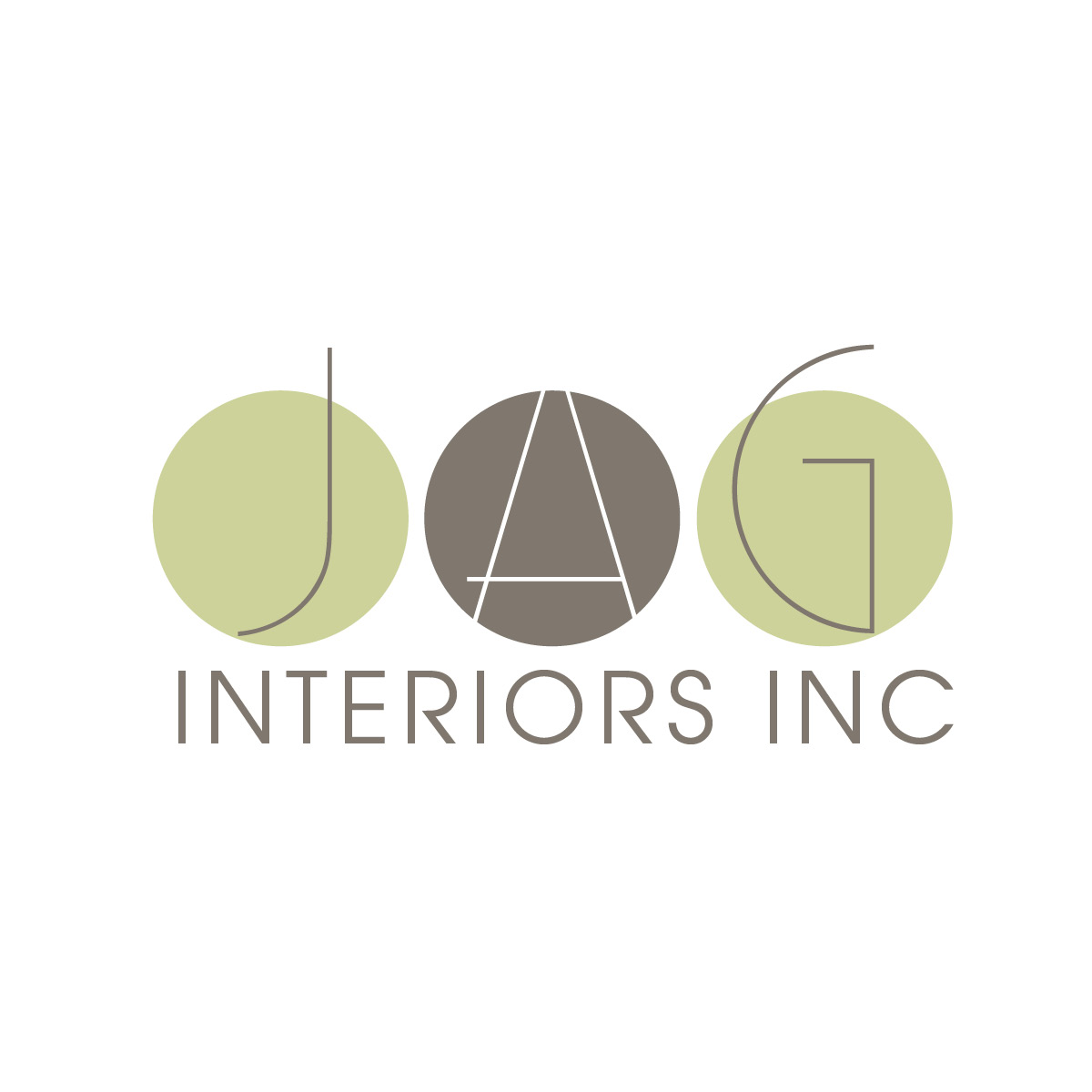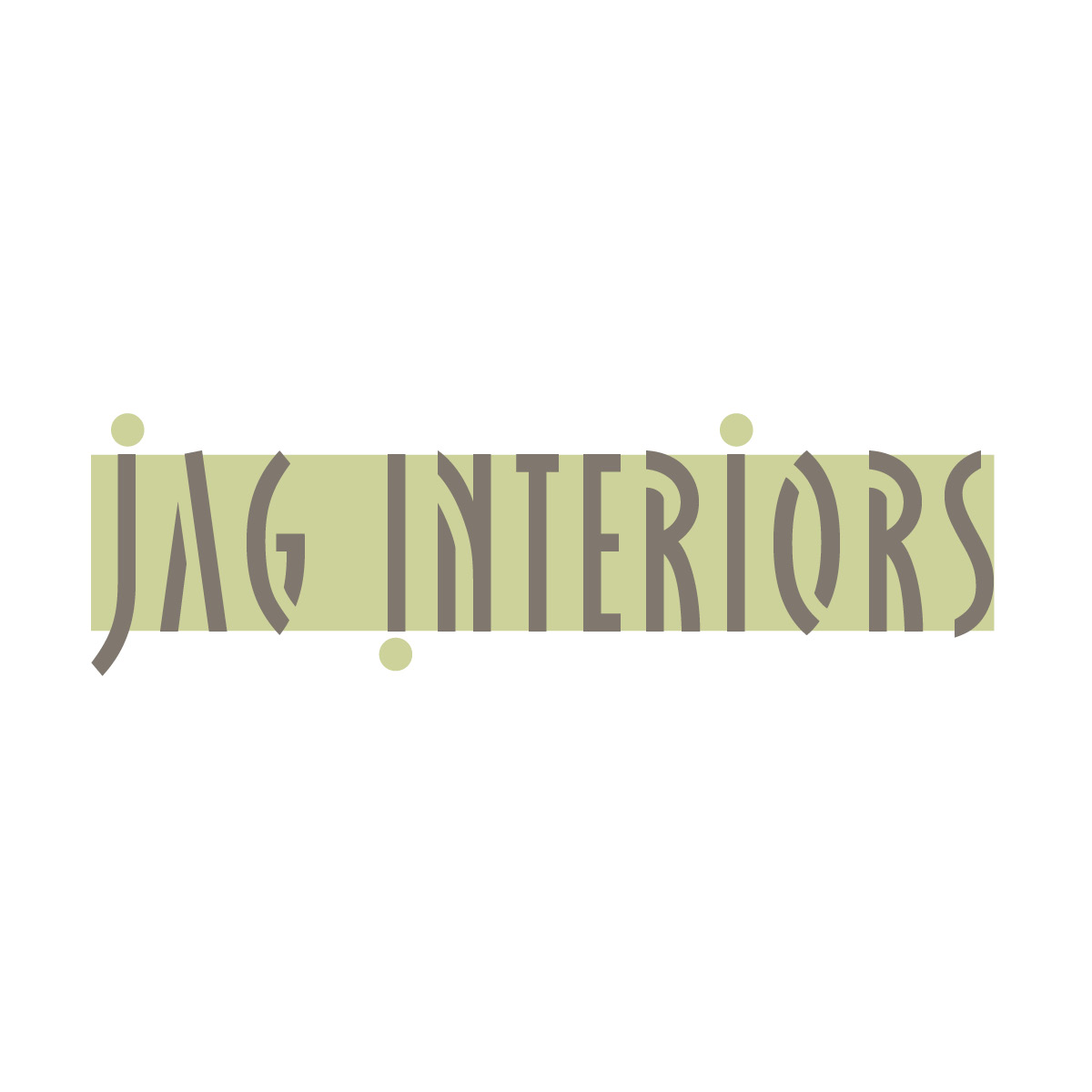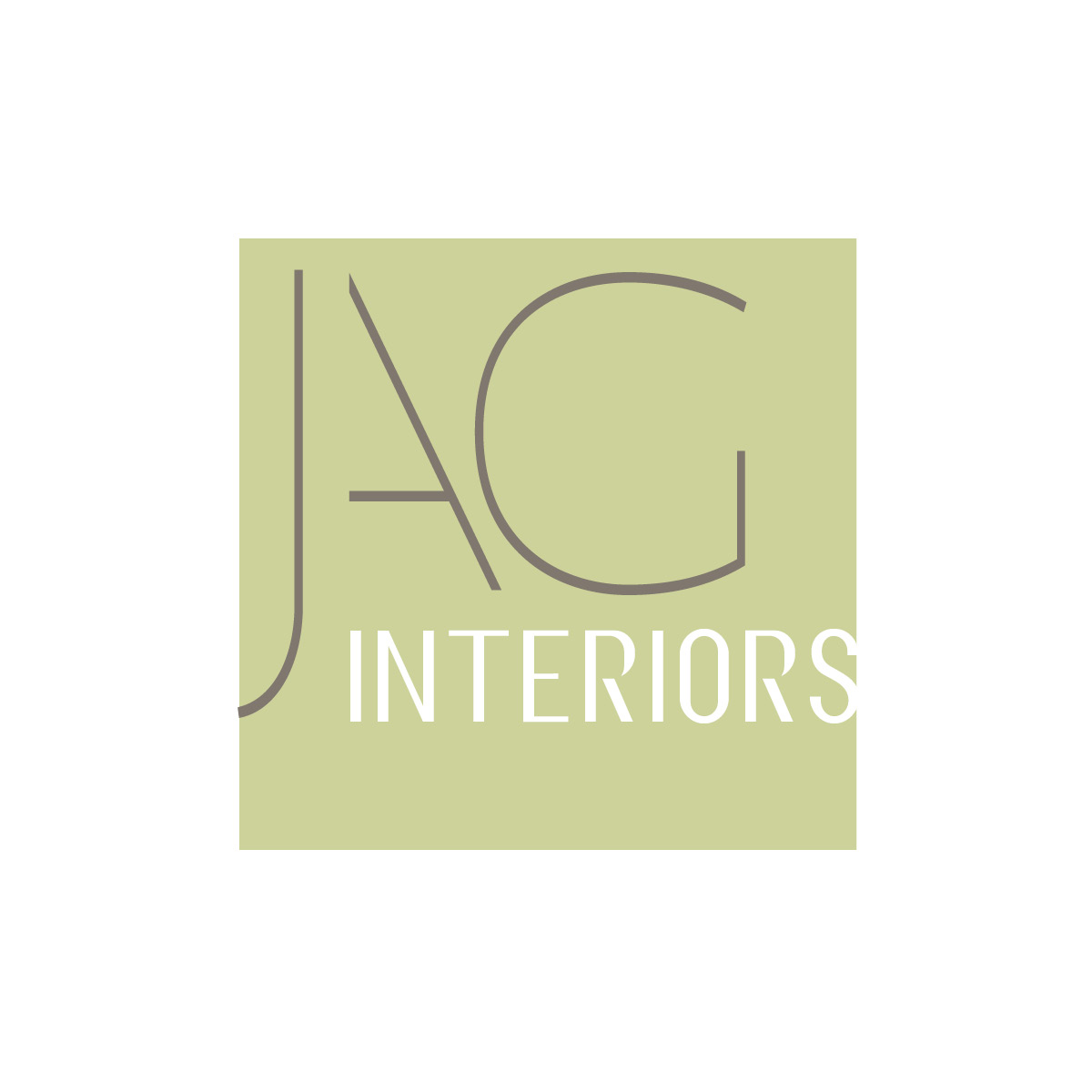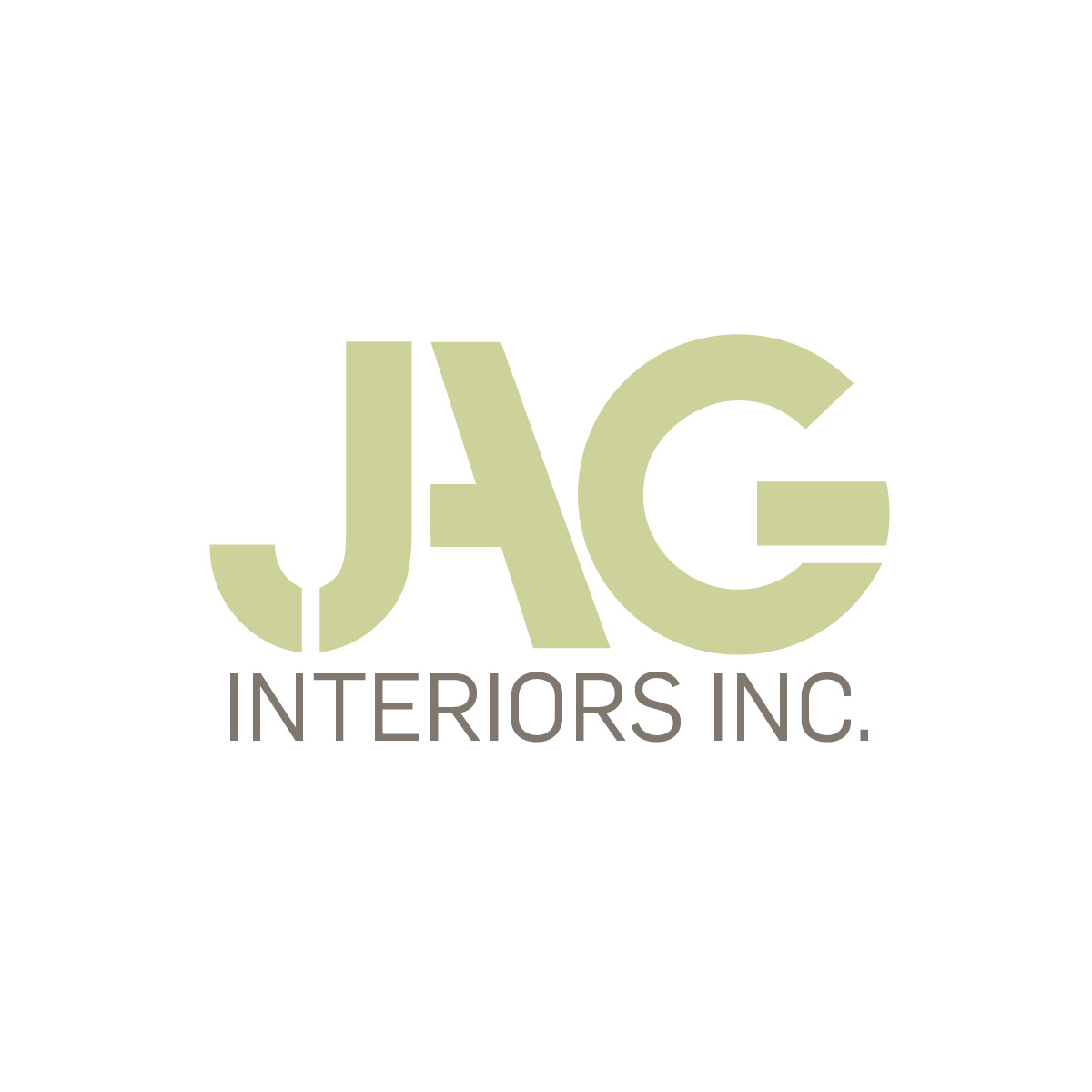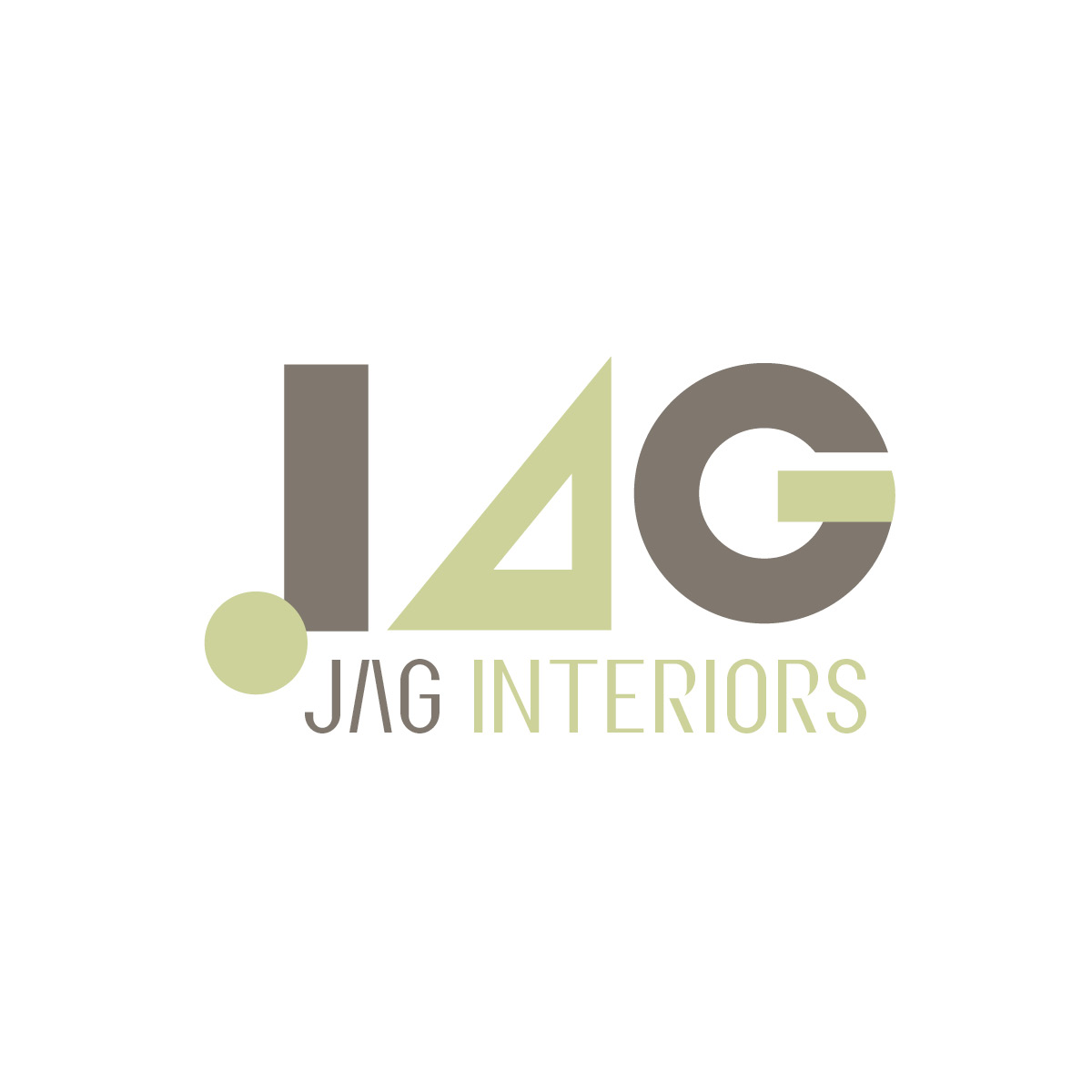 A sampling from Round A shows a variety of custom treatments in the color palette of JAG's previous logo.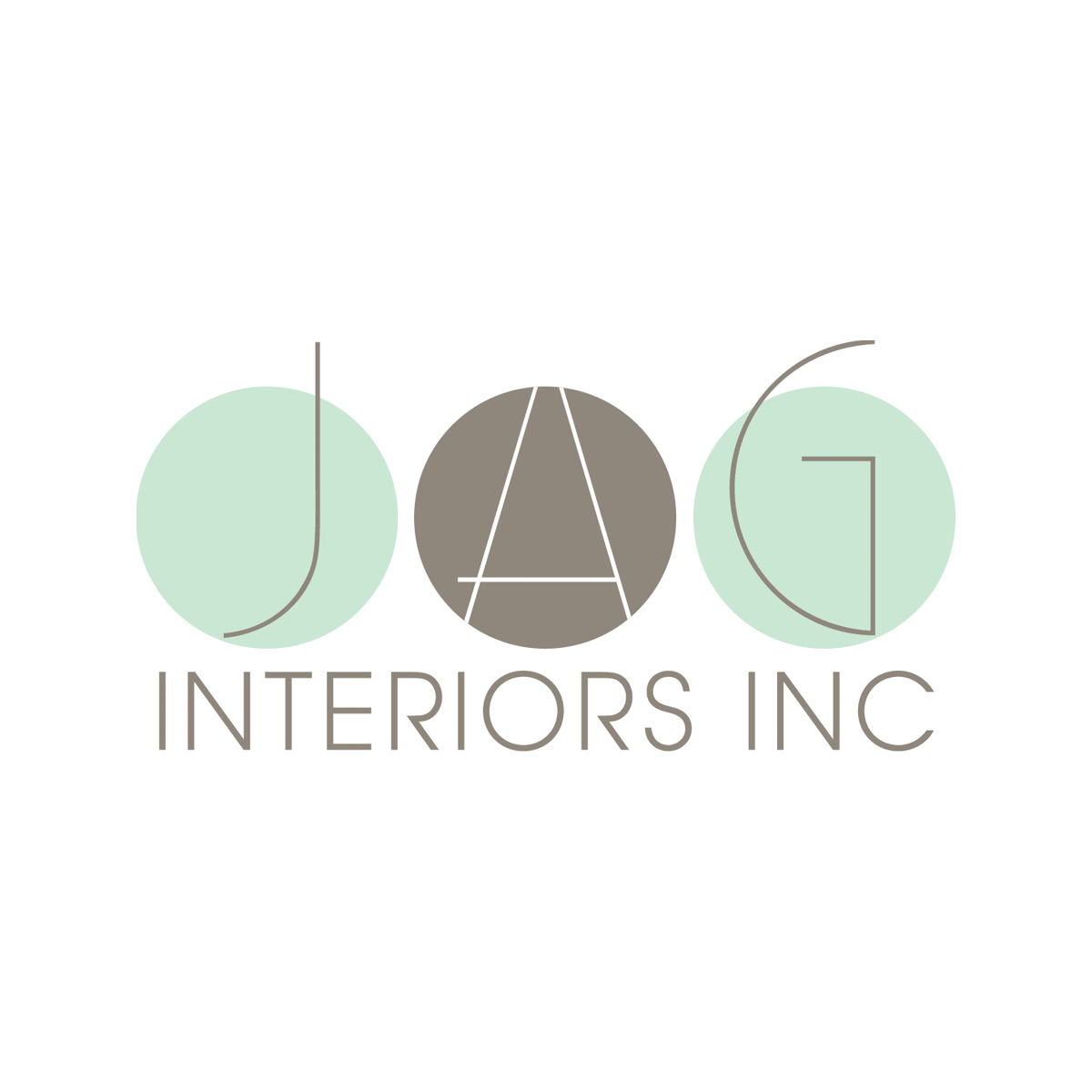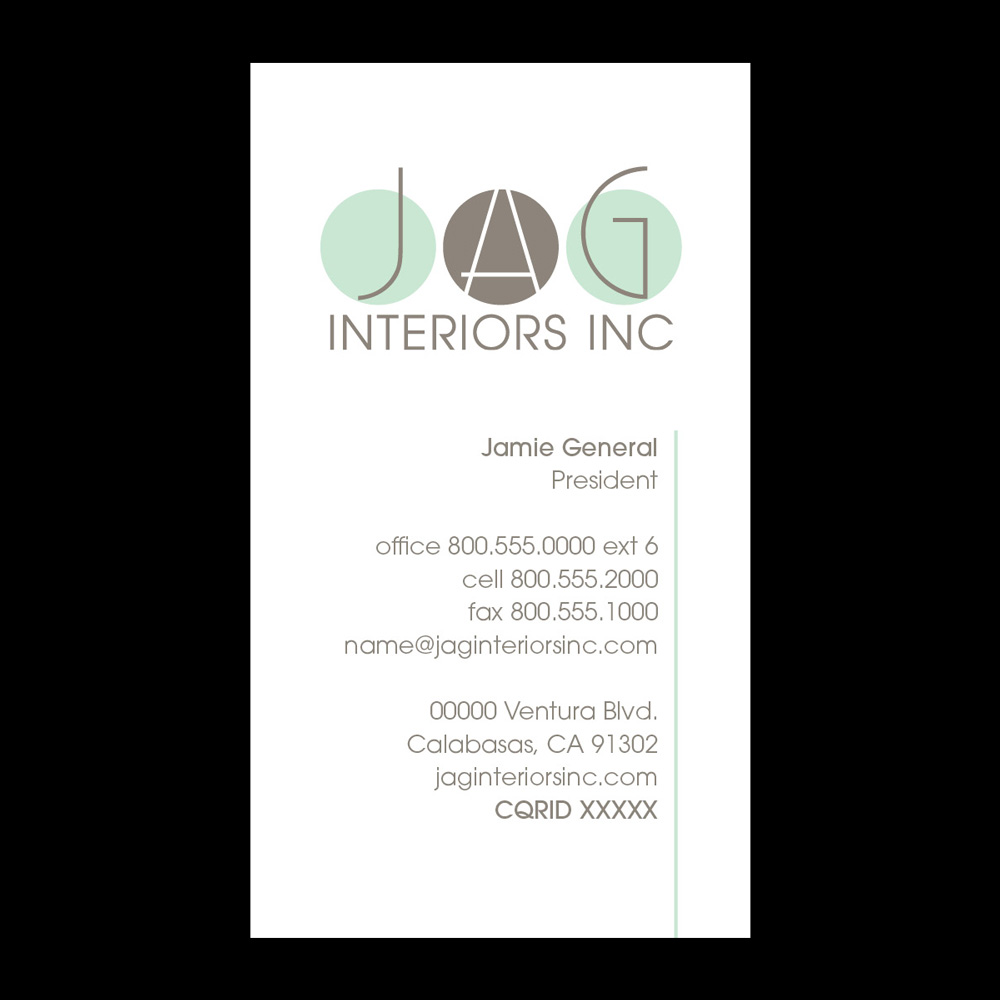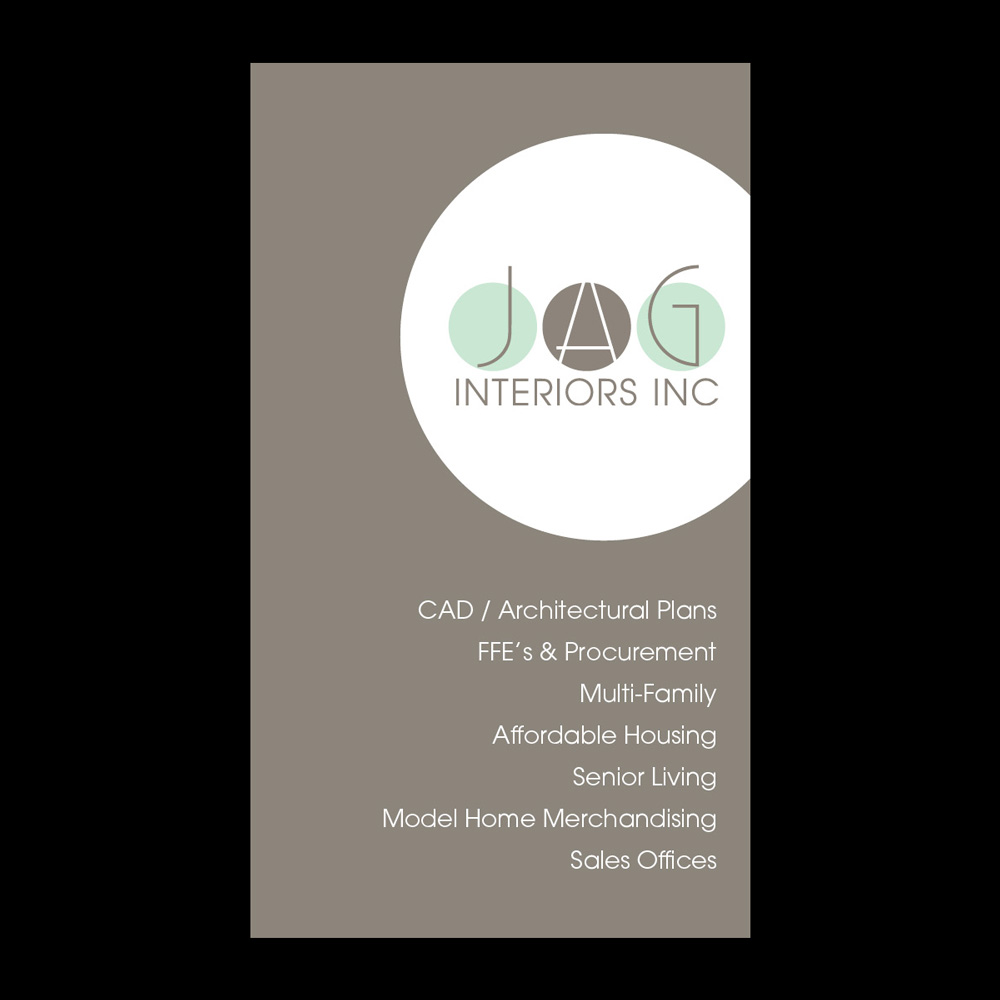 A new color palette was explored over subsequent rounds and a two-sided business card was designed with the chosen logo.
Weston/Mason Co-Founder and President, Beverly Mason, responded with reciprocal appreciation. "Jamie and her team were a delight to work with. Our goal for their new logo was to convey the idea that they approach every interior design assignment with 'out of the box' thinking — a well-worn adage but very true of JAG's process. We came up with several solutions and Jamie chose our favorite — circular containers with the letters breaking free."
Weston/Mason also appreciated the cooperation provided by the JAG team on the website redesign. "They all pitched in to quickly compile and provide the voluminous assets," Beverly explained, 'and the process was super smooth — especially considering the tight deadline. Jamie and her staff treat us like we're part of their family and words cannot adequately convey our gratitude that they are continuing to put their trust in us."
"I have been working with Weston/Mason on various projects for close to 20 years and I would recommend them highly for any marketing needs." ~Jamie General, President, JAG Interiors, Inc.