Pantone has just revealed its 2020 Color of the Year, Classic Blue, calling it a "reassuring presence instilling calm, confidence, and connection."
Unlike last year's choice of Living Color—and 2018's Ultra Violet—Classic Blue is a more "timeless and enduring hue" that highlights "our desire for a dependable and stable foundation from which to build as we cross the threshold into a new era," they said.
If that sounds like it is slightly politically and socially motivated—that could be by design, although, much like the execution of the color itself in fashion and home, much is up to interpretation.
"We're living in this time now where things seem to be, around the world, a little bit, I don't want to use the word unstable, but let's just say a little shaky," said Laurie Pressman, vice president of the Pantone Color Institute, in a press release. "Nothing is absolutely certain from one moment to the next."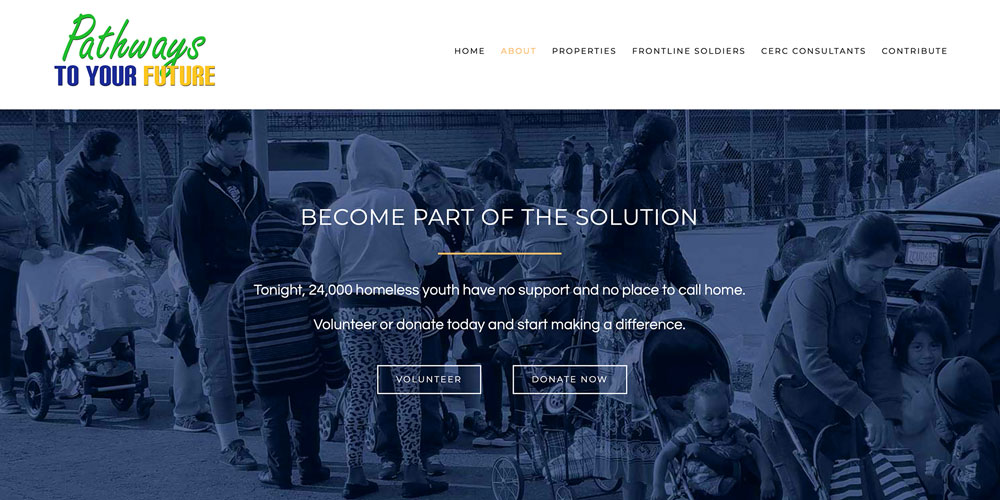 As the New York Times noted, "Pantone wouldn't get too specific about why people feel 'shaky.' Political unrest seemed an obvious source of the tremors, but, Ms. Pressman said, "we weren't looking at this as a political message." The decision wasn't about impeachment or the election or Brexit. It also wasn't a sly endorsement of the blue Democratic Party."
It should be noted that the potential political undercurrents of the color choices have been widely discussed in year's past, but Pantone instead points the finger at technology as the culprit of rising anxiety. "Classic Blue 'provides a refuge,' according to Pantone, fulfilling a 'desire for a dependable, stable foundation.'"
That desire also drove the use of a similar color on the Pathways to Your Future website, which Weston/Mason recently designed. The company provides comprehensive education, health, and human services to reduce homelessness of underserved youth, adults and families in Los Angeles County. They are, quite literally, harbingers of hope, and blue was the perfect color with which to tell their story.
Learn more about Pantone's Color of the Year here. You can also learn more about PTYF on their website.